Get Listed In Our ICO Daily Listing Service (ICO Briefing) – Free!
Are you an ICO looking to get exposure? Want to have our readers be alerted about your ICO entering the market?
Then Global From Asia's free ICO daily listing (called ICO Briefing) is perfect for you.
Simply fill out the Submit ICO form and our team will review your information. Once approved we will add it to the next day's ICO Briefing report.
Want to see an example?
Go to our ICO Briefing Section and notice that each day we have a new list of ICOs that are entering the market linked there.
Here's a screenshot of an ICO Briefing the was recently put online: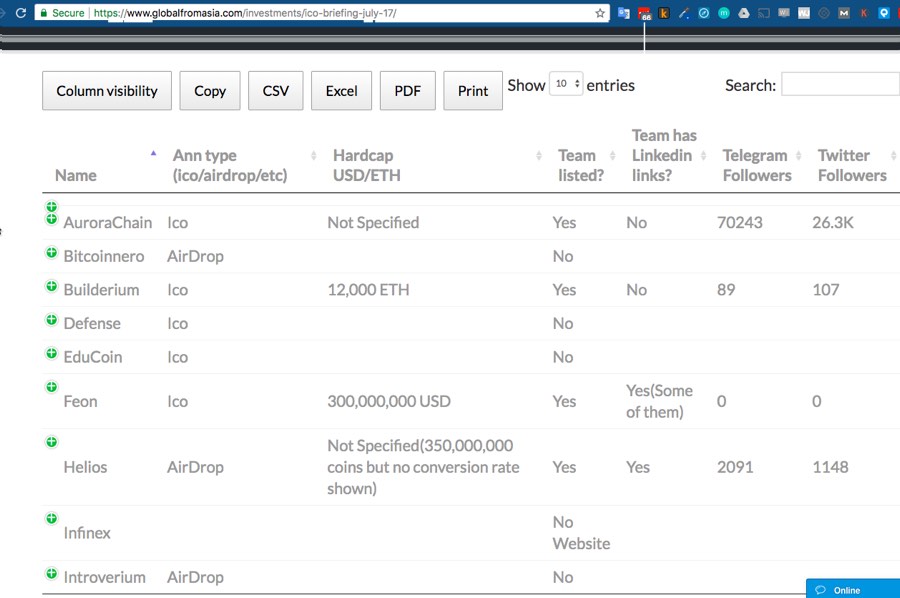 So what are you waiting for? This is a no brainer and we would love to add you to our ICO Briefing daily listing today.
Looking For ICO Reviews and More ?
The Daily ICO Briefing is just the first step in our cooperation together – we would love to have more ways to get together. We can discuss reviewing our ICO in our regular ICO review section, or other marketing and media as well as influencer marketing campaigns. Learn more about our ICO services here.
Global From Asia is committed to our readers – and have a "reader first" mentality. We know ICO investing is highly risky, and reserve the right to decline or ignore any requests we deem so. Please don't take it personal – it is strictly business.