Every day dozens of new tokens are announced. We go through them all to find the cream of the crop – giving you the scoop on top ICOs before anyone else. 
After analyzing 41 token announcements, we're picking DarcMatter as our ICO of the day for its stellar team and pre-existing platform on which it can build on.
Premise
DarcMatter is an existing platform for accredited investors to invest in alternative investments. Whereas normal investors can only invest in stocks, bonds, and other investments open to ordinary retail investors, accredited investors have a much greater variety of options, such as hedge funds, private equity, commodities, and derivative contracts. This is an extremely large market, measured in the trillions of dollars, and DarcMatter brings these investment options into one transparent platform that connects investors and these investment options.
This existing platform is already a successful business, but DarcMatter is now planning to use blockchain technology to improve it further. Using the NEM blockchain, they plan to digitize many of the currently manual processes involved in getting information about funds and investing in them, in the process improving transparency and efficiency.
Team
DarcMatter's team is stellar. Their CEO is a former investment banker with a financial engineering degree who founded the DarcMatter platform. Their advisor includes the co-founder of OKCoin.
Token
The DarcMatter coin will be used to pay for blockchain transactions in the DM ecosystem such as unlocking and executing smart contracts.
DMC's ICO will consist of 50% of the tokens. There will be a total of $35 million raised, with $10 million allocated to the private presale, $20 million allocated to the public presale, and $5 million allocated to the public crowdsale.  This is a relatively low market cap, which we like to see.
Summary
DarcMatter is an ICO trying to disruptive a large incumbent industry, which is nothing new, except this ICO has a decent chance at succeeding. Its CEO helped negotiate some of the key regulations such as the JOBS act which underpins today's alternative investment industry. Unlike other ICOs, we see very little regulatory risk with this one.
There are risks. Incumbent industries have vested interests in the status quo. However the market is large enough(trillions of dollars) that even a mild disruption could result in huge benefits. DarcMatter's strong team, value proposition and low market cap, which allows for good returns, are why we choose it as our ICO of the day.
Bitcointalk | Whitepaper | Website | Twitter | Telegram
Honorable Mentions
ORS – Bringing AI to the Blockchain

Bitcointalk | Whitepaper | Website | Twitter | Telegram
InsChain – Insurance Platform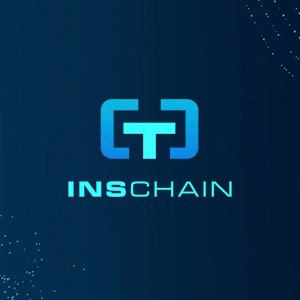 Bitcointalk | Whitepaper | Website | Twitter | Telegram
Disclaimer: ICOBriefing does extremely early-stage research of token offerings. As the project progresses, details may change significantly or completely. Always do your own research and do not invest more than you can afford to lose.
ICOBriefing does not claim to provide financial advice or endorse any particular token. Investing in ICOs is very high risk and you may lose most or all of your investment. We are not responsible for any of your investment losses.