The KuBitX Global exchange will revolutionise cryptocurrency trading. Finding solutions for global cryptocurrency issues like poor customer service, slow transactions, unscalable platforms, poor security, and so much more.
Key Statistics
Premise
Other exchanges have an average processing speed of 1.4 million transactions per second. With KuBitX, transaction speed will start at 12 million per second, and they aim to take it even higher.
They offer 24-hours online customer support, user-friendly and multi-lingual website and services to cater to all their users worldwide. KuBitX is also developing a mobile trading application that is compatible with both Android and iOS.
By promoting financial inclusions for people across the world, their platform will bridge the gap to let people with no access to traditional banking system have the ability to take advantage of the blockchain for P2P transactions. They would accomplish this by training people on the blockchain and cryptocurrency.
The Global Channel Ambassadors Initiative involves having their ambassadors deployed across the world to facilitate and educate potential users through their local language to help them get a better grasp on the power of blockchain.
KuBitX begins their program in flagship countries of South Africa, Nigeria, Zimbabwe, Kenya, Ghana, Angola and Uganda. It is where 1 to 10 million potential users can be reached in just the first three years.
Team
The team behind KuBitX is made up of experienced professionals from Big Four consultancy firms, and Fortune 500 companies like Dell, Huawei Technologies, PricewaterhouseCoopers, Google, BP Oil, Amazon Web Services, MTN etc.
Their set of skills and talents gives them substantial insight and expertise in their respective domain. KuBitX what to build their visions by using trust as a foundation. Their whitepaper certainly lived-up to their promise and presented complete details to help people get to know their team.
Token
KBX is the native token for KuBitX, that is open and transparent to the public. It is an ERC-20 token and can be used to pay for trading fees in the KuBitX platform. Through their extended partnerships with payment service providers, they can help users with fiat deposits and withdrawals.
KBX holders can store it on both KuBitX platform or other wallets that are ERC-20 compatible. KuBitX will issue a fixed supply of 500,000,000 KBX. 36% will be allocated for the pre-public round which will start on July 16. 1 ETH will be equivalent to 8, 909.09 KBX.
They have a rather high soft cap of 10,000 ETH. Tokens will be tradable on September 2018, but they have yet to announce the exact date on their website.
Following the first public round token launch, 15% of the team tokens will be released, and the remaining 85% will be released gradually in 2 years.
Risk
Their project is already at 80% of its completion, which is quite promising. Having seamless crypto to fiat conversion, with a user-friendly interface, and high operating exchange will be a great game changer. We are looking forward to this team to achieve all their goals.
KuBitX is ensuring users that they have the top speed in transactions, but top-level security as well. These are well-educated experts backed with excellent advisory team and partners. They have done a good job on breaking own where the funds will be used, on their whitepaper.
They strongly believe that through mass education and mass adoption of currency, their exchange system will be successful. With the Soft cap already reached through the seed and Pre-Public round, the project continues even if KuBitX would not reach the Hard Cap. All they need is to have the Pre-Public Round completed and as foreseen, the product ready by this time.
Summary
KuBitX offers so much more than what most exchanges have accomplished today. The track records of their team show their skills and expertise in their respective fields. We say that this project is in good capable hands.
Focusing on the emerging markets that were left behind by the cryptocurrency will potentially benefit not only these people but also the world economy.
High standards of security, ease of use, quick transactions, and 24-hour online customer support. It is just some of the biggest issues they would like to solve with KuBitX. This project can make a great impact on both the African continent and the rest of the cryptocurrency exchange ecosystem.
All Logos and Images property of their respective companies.
Global From Asia ICO Briefing does extremely early-stage research of token offerings. As the project progresses, details may change significantly or completely. Always do your own research and do not invest more than you can afford to lose.
The information contained in this article is for education purpose only and not financial advice. Do your own research before making any investment decisions.
Reviews
"
KuBitX offers so much more than what most exchanges have accomplished today. The track records of their team show their skills and expertise in their respective fields. We say that this project is in good capable hands.
"
"
The fact is purely to build the capacity is a good one
"
4.5

out of

5

based on

2

reviews.
Overall rating:
Leave Your Review

Enjoyed This ICO Review?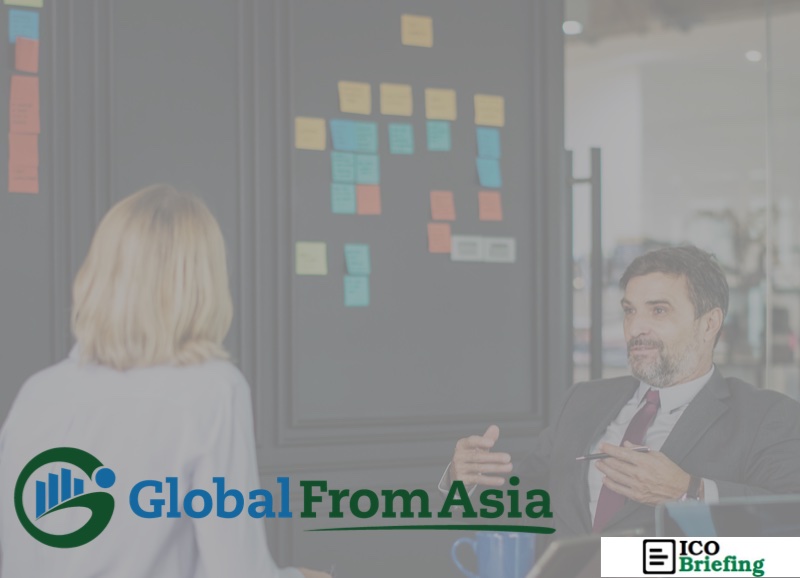 Check out more ICO Reviews, our daily ICO listings, or subscribe to keep on top of our abreast of our latest updates