Destream: The First Decentralized Global Financial Ecosystem for Streamers.
Key Statistics
Premise
Destream has its focus on the global streaming market. A system made for streamers that include gamers, and non-gamers such as musicians, writers and other similar artists. It is geared towards those who deliver creative content through internet and streaming. Destream aims to be the first decentralized global financial ecosystem for streamers.
Their project addresses problems that streamers encounter on current platforms. One that is worth noting is their aim to decrease transactions costs on donations. The decentralized system and blockchain technology can lower commission rates.
Destream also makes use of Big Data Analysis to create an algorithm that automatically allows advertisers to select a streamer most suitable for delivering advertisement and their target audience. Smart contracts can aid both parties in settling terms and conditions easily.
It also mentions the possibility of serving as a marketplace for virtual goods that allows trading between parties using cryptocurrency due to its flexibility on conversion on any money.
Compared to existing streaming tools, Destream offers a system with a variety of features to conveniently allow audiences, streamers, and advertisers connect in a simplified process.
Team
Destream's team speaks of the project itself. Although their names are not renowned, their achievements in their respective fields are notable. Tagline agency includes one of their founders in their top 50 most influential people in the web development market. Their CEO developed his own IT Company that specializes in complex development that includes blockchain technology.
Other members that compose the team have more than 20 years in experience in software technology, decent knowledge in business development and financing, and extensive expertise in e-sports and gaming industries.
Overall, the team has the right composition to where it's headed.
Token
DeStream Tokens or DST serve as the currency of the system and can be used in a variety of transactions like donations, purchase of in-game goods, digital or actual items or a pass to interact with a streamer's poll votes. Since they are the base of exchange of funds, these tokens can be convertible to real money in your desired currency.
One DST costs $0.006.
Bonuses are mentioned starting at 25% on August 1st to 15th that gradually decreases over the course of a week as Destream releases a total of 6,000,000,000 DST tokens.
Risk
The use of a new decentralized technology, especially on a stable platform, could gather a few issues. Since they introduced a new tech and involved money on both ends, security should be ideal.
Although blockchain technology is considered secure, the lack of evidence in their concept application could affect its introduction to their target audiences and might take a more prolonged exposure before accepted in the community.
Their large number of features on the platform can also lead to conflicts in later development. Prioritising a few of their goals during the development to address initial problems can give their timeline a boost.
Summary
Destream caters to the needs of streamers who have made a career out of streaming creative quality content on the internet.
The streaming industry continuously grows, and Destream's data predicts that it could reach billions of revenue by 2020. With the influx of e-sports audiences that streams content every day, the amount is attainable. Their system provides many features that offer convenience among users, audiences, and advertisers.
It aids its users in their decentralized financial system that simplifies transactions through the use of DeStream tokens that offers a range of usage in the marketplace and streaming.
One of their goals includes the significant decrease in commission rates. Donations make up a streamers' income and often come from different sources. Different sources mean different rates, and these rates could reach as much as 20%. With Destream, streamers can enjoy lower rates while accessing their funds in one location and flexible currency.
Their use of Smart Contracts provides a regulation in the relationship of streamers and advertisers to implement terms and conditions set by both parties.
Overall, Destream is convenient, flexible and innovative that has a clear path to its target audience's needs.
All Logos and Images property of their respective companies.
Global From Asia ICO Briefing does extremely early-stage research of token offerings. As the project progresses, details may change significantly or completely. Always do your own research and do not invest more than you can afford to lose.
The information contained in this article is for education purpose only and not financial advice. Do your own research before making any investment decisions.
Reviews
Convenient, flexible and innovative
★★★★☆
"
Their use of Smart Contracts provides a regulation in the relationship of streamers and advertisers to implement terms and conditions set by both parties. Overall, Destream is convenient, flexible and innovative that has a clear path to its target audience's needs.
"
Destream ICO Personal Review
★★★★☆
"
Premise 4/5 It's a new world and a lot of the old professions are becoming obsolete as new professions come to replace them, such as 'streaming'. Streamers are not just gamers who broadcast their gameplay. They could also be musicians, athletes, writers, creators of ASMR, poets, etc. Today, streaming is a fulltime job with various sources of income like advertising, subscriptions, platform promotion, donations, etc. Destream will be a financial ecosystem, an add-on service to streaming sites, which will take out most of hassle of streamers, will keep commissions low and will provide convenient means of financial transactions. Team 4.5/4 The founders: Anar Mekhtiev—the CEO—has more than 15 years in the market of software development. He is a teacher of several courses on the topic of blockchain technologies. Tachat Igityan—the CFO—is one of the top 50 most influential people in the web-development market according to the Tagline agency. He has more than 10 years in the market of digital marketing and web development. Alexey Khvostenko---the CTo—has more than 20 years' experience in software development and acts as an architect in many projects. For several years he was part of the team of the UNINOVA Institute for the development of software components for the European Space Agency. Rafael Manvelyan—the COO--is an IT professional with a proven track record of successful work in various projects as a manager and adviser. The founders and team members have great résumés and the entire is equipped with reliable individuals with respective expertise in tech, marketing, legal advice, project management, etc. Overall, they inspire confidence. Token 4.5/5 The company plans to hedge 20% of the collected funds to secure their token and to quickly transfer tokens in fiat money One cryptographic token will be released through a fork in the blockchain with a modified consensus. It is based on the Stratis platform. This will be a single Token for turnover of Tokens, which will lead to an increase in the Token's capitalization. All unsold Tokens will be reserved for Mining Rewards. Their native token (DST) can be used to make a donation, pay for transaction fees on the platform, buy digital goods, purchase any goods in the affiliate shops, gain access to big data analytics, pay for the services of the platform like marketing, to perform internal P2P operations. They will be giving DST bonuses for the span of the Token sale. Risk 4 The success of Destream essentially depends on whether streaming platforms like Twitch and Youtube will adopt their API. This wouldn't be much of a risk per se, but considering that Destream plans to lower the average commission fee from 10% to 0.77%, they may not be very open for this type of partnership as it would shave off their profit. Furthermore, there are a lot of decentralized streaming platforms that would directly or indirectly compete with Destream. Healthy competition may be good for the users, but not necessarily the investors. Perhaps they can mitigate this by integrating with decentralized streaming platforms. Summary 4.5 Destream aims to launch a decentralized global platform for the streaming market, which allow streamers to maximize what they do best—streaming, and do less of the hassles that every streamer has to do today like using multiple platforms with different rules. They are an innovative all-in-one platform that will be integrated to streaming platforms. With just a few clicks, users can connects to major streaming platforms like Youtube or Twitch. With blockchain technology, payment systems will be excluded from the process and reduce a lot of transactions costs. Smart contracts will ensure the security and validity of each transaction.
"
4

out of

5

based on

2

reviews.
Overall rating:
Leave Your Review

Enjoyed This ICO Review?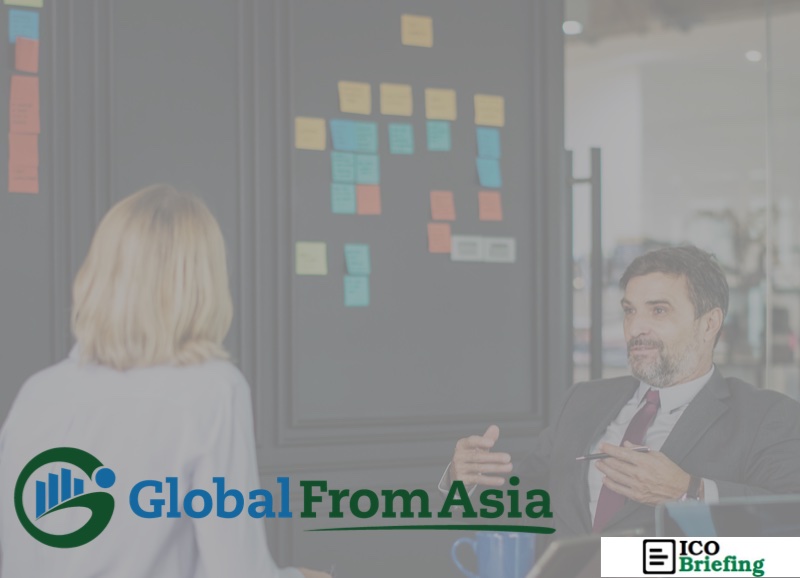 Check out more ICO Reviews, our daily ICO listings, or subscribe to keep on top of our abreast of our latest updates