Join our Venture Seed Startup Incubator!
Get access to mentorship, resources, and amazing people.
---
Are you a budding entrepreneur that wants to work closely with a team of experts and break out of your rut?
Maybe you have tried, or are trying, your startup - but need some more guidance, resources, and mentorship?
We at Venture Seed are here to help! Our team has decades of experience working with small startups in various industries to get off the ground and running.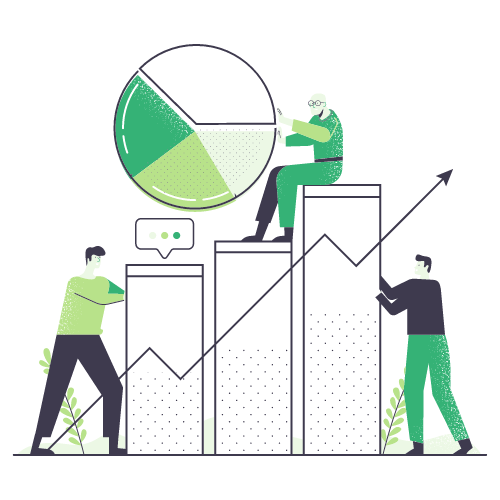 How Does the Venture Seed Incubator Program Work?
---
There are 3 main stages:
---
Application Stage and Vetting

We are picky about who we work with. We want to understand a bit about you, your team, your project, and why you are picking this business in the first place.

Incubator Phase

This is a "rolling phase" (no cohorts) where if we find a startup that has applied that is suitable for our program - we make them an offer. In most cases, this is an offer of mentorship, basic resources, structure, and access to our admin team for basic processes. In the incubator agreement we will sign, it will state the length for this incubator phase. Normally it is approximately 3 months, but can have different lengths based on startup stage and situation.

Demo Day Review, Investment and Scale Phase (Optional)

Once the incubator phase is completed, our management team at Venture Seed will review the startups progress. What has been accomplished during this phase? How has the team worked together to accomplish tasks and make effective business decisions. What is the revenue and pipeline? Has a marketing funnel been established.
Why You Should Join? Is Venture Seed Incubator Right for you?
Does this outline sound right for you and your startup business?
It is meant to help:
---
Startup businesses that need more structure and guidance from experts.
Startups that want to have the runway and chance to build from 0 to 1 and have a review afterwards (demo day review)
Entrepreneurs who want a chance - maybe you are not in Silicon Valley. Maybe you don't have rich well connected family and friends. This Venture Seed Program is built for YOU! We want to give a chance to entrepreneurs around the world who have the passion and energy and need a chance to be seen.
If this sounds right for you - apply today
APPLY FOR THE VENTURE SEED STARTUP INCUBATOR TODAY