DV LOTTERY FORUM is a forum in which you can find highlights and useful tips and pieces of information all about E-DV , Electronic Diversity Visa Green Card Lottery, USA.
---
---
---
This community forum was launched back in 17 August 2014, as the registration for new fiscal year DV-2016 came closer. the reason why we have created this forum is to create an open space for DV interested people or like known as american dreamers, to share their knowledge and benefit from each other as they tell their stories..
We post Visa Bulletins and Cut Offs right after been officially published in travel.state.gov, and additional information and tips based on trusted sources ( we don't spread rumors ) and others experiences..
---
---
---
In this forum you will be able to post and create new topics and replies as a member, and guest also. becoming a member of this forum is quick and easy, go to registration page , complete the simple required fields and you'll be mailed with an activation key. check your spam box if you don't find any email from our part. to get started, click on the activation key and you'll be logged in. we highly recommend you edit your profile, add more about you and change your default avatar photo.
---
ABOUT ME, DV FORUM FOUNDER:
---
---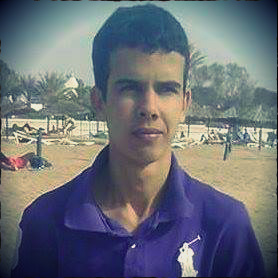 DV LOTTERY FORUM, dvlotteryforum.com was created and launched by Ismail EL aka Samuel Elh, a raising Moroccan web developer and designer. You will always find him using "samuel" as nickname. Ismail started learning web basics such as HTML, CSS and Java from the beginning of 2014. and now, he has good knowledge and experience in those languages, and always learning new codes and tools every single day.
He is 22 year old, from Agadir, Morocco. and he strongly believes this forum will always be there for new applicants and newbies to DV LOTTERY, and a good source of information for those in need..
---
---
---
If you need more information or have questions, please feel free to drop us few lines through our contact page, or using our email address (below). we'd really love to hear from you and to be able assist as long as possible. Thank You !